These aren't your daddy's SUVs. Now it's all about crossovers, electrics, and mid-sizes, with the bulky gas-guzzling on the downslope. They say necessity is the mother of invention, and like so many things we've seen a major shift in what drivers want to see in regards to luxury, electronics, gadgets, and most of all efficiency. Many are deciding that space for three suitcases and two kids will suffice most of the year, if the need arises to move a small sofa they can always rent one for the day. So what we wanted to do was comprise a list of not just those that ranked high on the 2016 consumer reports list, because many of the late 16' creations and early 17' models won't be on there, but also those that ranked high in style, body lines, interior, amenities, and lastly value, because it's not practical to think most have Brittney Spears budgets and can drop 200k on fleet of black-on-black Cadillac Escalades with bullet proof widows and sterling silver rims. That said, here is our list of our favorite 2016 SUVs and a sprinkle of 17s that will arrive in the 2nd half of the year.
Mercedes Benz Gle Class –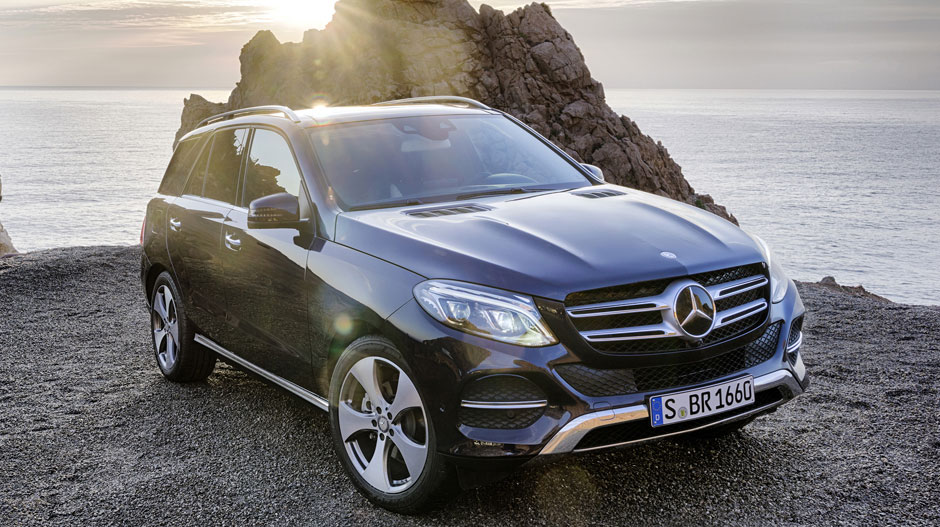 The 2016 Mercedes-Benz GLE-Class is the new name for the current M-Class lineup of SUVs, as well as the "future vehicle". Priced anywhere from 99,950 to 107,100 it has an MPG of 18 city 24 highway and a 3.5 liter V6 engine. Like the M-Class, the GLE may not stand out in any one area, but with a supremely comfortable cabin and a variety of powertrains — including for the first time a plug-in hybrid ? it should have broad appeal. While the AMG models and two 2016 GLE Coupe versions (covered elsewhere) dial in a much sportier SUV, it was the GLE400 4Matic model I found most impressive. This mid-level variant provides lots of space, a solid smooth ride and all of the creature comforts a family would want. The interior is spectacular with its high-gloss wood trim, stitched leather, and well-crafted elements. The large display screen at the top of the center stack is clean and looks like an iPad mounted nicely between two vents. The center console includes the easy to use COMAND controller to click through the different screens. There's also the smaller wheel to use Mercedes Dynamic Select, which allows the driver to select his or her preferred driving mode from comfort to sport. The system adjusts steering, transmission shift points, and suspension settings.
BMW X6 2016/7 – Some rumors have mentioned that 2017 BMW X6 will release in the first half of 2017. Original model with 3.0 liter engine and base equipment will be available around 70.000 dollars.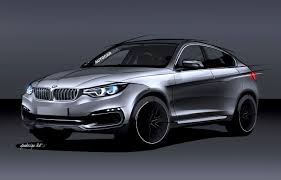 Company will not have bigger changes on engine. This model will be available in two variants of engine like model that came in 2014. The original model will be powered by V6 engine, it is a 3.0 liter engine, which will produce output of 300 horsepower and 300 pound-feet of torque. The 2017 BMW X6 will be also available in V8 engine. This model will be powered by 4.4 liter engine, which will have  575 horsepower and 553 pound-feet of max torque, its quite possible that car make sprint from 0 to 100 mph less than 4.2 seconds, car is also predicted to be more economic in future. Both of engines are paired with 8-speed automatic transmission like models from 2014. BMW will continue the current body of the car that is absolutely still perfect. Company will changed lamp with some stylish new lamp since its center of passion with the intense develop on the back bumper for a lot more great presentation.  Many of customers will be disappointed with eventual changes in the interior of this vehicle. Car will not be amount several improvements in. It will bring more then the design and style from its previous model. Most innovation will be in recent technological innovation, also there will be brand new seat component for the dress that will make anyone inside feel extra comfortable. Biggest changes inside will be that BMW will now use finer materials to make him more elegant than it was before. That materials will be leather and fine plastic, whole upholstery will be made from super fine leather. Central place on the instrument board is reserved for large touch screen that will contain infotainment system which can contain a lot of different set of safety and technological features.
Lincoln MKC –  It is expected that the Lincoln MKC hit the market in mid 2016, when the price comes it will be somewhere between $ 33.000 and $ 50,000. Under the hood of the new 2017 Lincoln MKC should be found two engine options. The first engine option should be the 2.0-liter turbo charger 4 EcoBoost inline engine which will develop about 240 horsepower and a torque of 366 Nm. Other engine options will be slightly more powerful 2.3-liter turbo charger EcoBoost engine that will be abl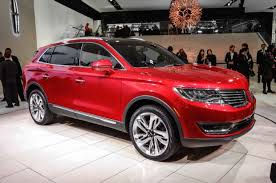 e to produce about 285 horsepower and a 413 Nm torque. The smaller engine will have standard drive properties on the front wheels, while his drive to all four wheels will be optional, while the more powerful engine to drive to all four wheels come as standard. Both engines will be mated to a new 9 speed gearbox them automatically, replacing the previous 6-speed automatic transmission. The exterior of the 2017 Lincoln MKC will go through a small change of side, his aggressive and attractive appearance will be changed too. Changes will occur most in the front of the car, there will be refreshed bumper with inserted fog lamps and a slightly revised grille, there will also be a front LED lights. When the rear of the car comes to bumper and exhausts the rest remained unchanged, while the rear lights get the LED lights. There will be a new 18-inch alloy wheels as well as add some new color shades.
2016/7 Porche Macan – The Porsche Macan will come out in the market sometime in the second half of 2016, the price he will depend on the model, the cheapest mode will be somewhere around $ 51,000 while the most expensive version will be around $ 74,000. The standard version of the new 2017 Porsche Macan will have a 3.0-liter V6 diesel engine with 285 horsepower, while the slightly more powerful model Macan with a 3.0-liter V6 turbo diesel engine that will have about 340 hp, the most powerful of the three models Macan Turbo will have a twin-turbo V6 engine with 3.6 liters, which will develop around 400 hp, all engines will have all-wheel drive and seven-speed transmission. Porsche Company sticks to its authenticity when it comes to design, the changes are visible only in the details, it can be seen that there are a lot of similarities with the Cayenne. It will have five doors and a large load space and comfort that befits one such SUV will come out with several fashionable colors so that it will be able to satisfy every taste.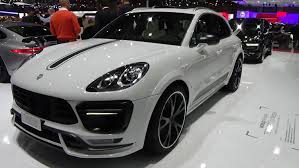 Seats will be appropriate and will have a large number of options for positioning, which will contribute to the passengers feel very comfortable, essentially the entire interior will have a lot of settings for nearly all the elements contained in it. It is unthinkable that this car pass without leather seats and luxurious models will be made and the details of the darker wood. In the central part of the interior will of course find a large touch screen, which will have satellite navigation and audio system, and much more. The new 2017 Porsche Macan will be a lot of attention paid to the control that contains the digital controls, but will also have analog buttons, which will give the car a more aggressive and sporty look.