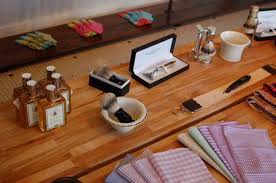 By now you've seen all of the commercials, some of them very clever, so much in fact that they've had an amazing response rate. We're talking about the Dollar Shave Club commercials and they've become a disruptive technology in the men's grooming industry. However what you may not know is that there are plenty of others that have been piggy-backing on the success of DSC and now you have a plethora of options to clean yourself up. The only questions now are "do they really work, and is it worth the inconvenience?"
Well we're going try and help you cut through the foam on this one by answering long questions with simple answers. Obviously the first one is how do they work? The idea behind Dollar Shave Club is that every man, or woman for that matter, should be able to shave for less and with less hassle involved. Dollar Shave Club is a subscription service, meaning you choose a plan and are sent your shaving supplies on a monthly basis. To begin, you purchase a Dollar Shave Club handle that will work with all of the blades. Then you choose between a $1, $6 and $9 per month plan. The difference in the pricing is the type of blade that you receive with each plan, starting with the $1 twin-blade razor and ramping up to the 6-blade "Executive" razor that costs the most. Each package comes with four cartridges, except in the case of the twin-blade razor, which comes with five since you'll need to change it out more. That means that you can change your blade weekly and always have a fresh one. An important note is that the cheapest plan for the twin-blade razor does not include shipping and handling like the other two, so you'll be paying that out of pocket for that.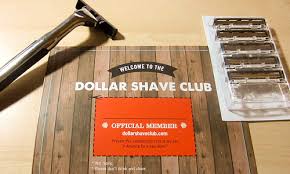 The next question is do they actually work? The prices you pay for Dollar Shave Club supplies are lower than what you would pay at the drug store, so right off the bat it seems like a pretty good deal. But many men are skeptical whether the blades are actually as good. The short and simple answer is a resounding yes. The blades do the job just like the expensive ones you would get at the drugstore and they really don't wear out any faster. For the average man, a month's supply of razors will keep his face smooth and clean, especially if he ever manages to skip a day. And let's face it, every man skips a day once in a while.Additionally, as a big company that sells about 5% of the razor blades in the whole US market, you can be assured that all of your shipments will arrive on time.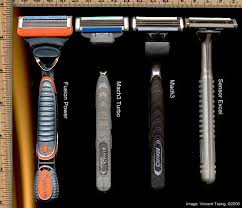 Lastly, you must wonder if there are any alternatives? Well, there's an answer to that to, and it is that there are many to choose from including Harry's, 1-800-Razors, Wet Shave Club, Shave Mob just to name the others we checked out. Rest assured this is a new market and there are several and probably more to come. So do they beat the Gillette Sensors, Mach 3, and others? Well, the standard MBA answer is, "it depends". Many swear by their 3, 4, and 5 blade razors but there are almost just as many that have either switched or realized that they only need one blade. We'll get into the one-on-one between the single blades vs. the multiple next week.