For most of the Summer we've been commenting on some the best island spots that could make the season a memorable one. The last of our Summer Series takes us to Ayia Napa on the island of Cyprus. The Republic of Cyprus is an independent country, it does not belong to either Greece or Turkey. The island is divided into the Turkish area in the north and the Greek area in the south and is positioned in the 'sweet spot' in the Mediterranean Sea where the Summer weather is consistently perfect every day and last well into September when the students are back in school and the crowds have dissipated but the weather hasn't and you still have the perfect days (which many argue are better than the nights it regards to a memorable party) but a more sophisticated nightlife.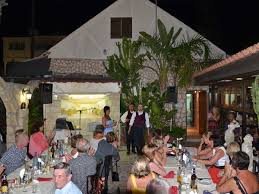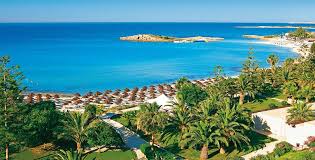 Big events with top name acts, worldwide DJ's and special guest appearances all happen during this time. The summer season in Ayia Napa actually runs from April until October so if you come outside the peak times you will still find plenty going on. Most bars and clubs open up during April or May and most don't close until October. The busiest time of year in Ayia Napa is late June until early August when there are around 8 weeks of madness.
At the opposite end of the scale are the newer, classier places where drinks come out of bottles with names you've heard of, furniture is comfy and quirky rather than wipe clean, and the music will create ambiance and atmosphere. These bars are multiplying rapidly as Ayia Napa develops from a drink till you drop party capital to a more cosmopolitan resort. Check out Liquid Cafe Bar, ultra-trendy Pepper, Cafe Central, Jello and Fresh. Drinks are slightly more expensive in these bars but still good value for money with proper measures of real spirits and an exotic selection of luxury brands and cocktails. Perfect to pick up the pre-club buzz, and also very popular among non-drinkers for their huge selection of specialty juices and coffees, these bars attract a mix of nationalities and ages.  Once the party bars in the square and on the strip get going at around 11pm, it gets very busy with people spilling out onto the streets and all sorts of music blasting out as bars compete with each other to attract crowds. The clubs open at around 1am but some bars go on serving drinks until 3am or later, although they can't play loud music after 1.30am. Most clubs will offer free entry if you go in early and most bars will give out free entry tickets to clubs when you buy a drink. Ayia Napa clubs usually close around 5am with a couple of late clubs staying open until 7 or 8am.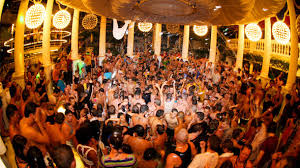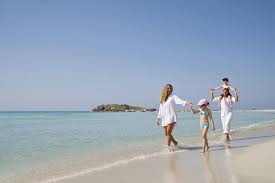 Like most of the Mediterranean spots we have visited Ayia Napa has great shopping making for a particular relaxing crawl in the evening after a late dinner as all shops are still open late when the weather is much cooler and more comfortable for a ground excursion, allowing you to get your 'shop on' while still not missing any of the evening activities. Cyprus is known for its handicrafts and boutiques. While in Ayia Napa, the shops are interspersed with outlets selling designer sunglasses and watches. A large number of clothing shops have recently opened on Nissi Avenue and Archiepiskopou Makariou Avenue.
The combination of the perfect weather, turquoise water, beach cot service beaches, excellent bars, world class clubs, sophisticated nightlife and restaurants, make this less-known spot a great place to visit when you have just enough time for a short hop. A week is perfect to get a feel for the activities we mentioned but still leave room for second helpings somewhere down the line. If you have the opportunity we highly recommend it and plan to get back soon.