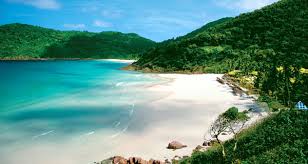 Kissed by the South China Sea and framed by white sands, the east coast of Peninsular Malaysia is visually enchanting. The same can be said of its incredibly colorful handicrafts, heritage, and cuisine. From kaleidoscopic kites and candy-colored cakes to tranquil islands and primordial jungles, it's a magical microcosm of cultures.
The Northeastern state of Kelantan is a modern-day melting pot of Chinese, Indian, Thai, and Malays. The capital's Siti Khadijah Market is a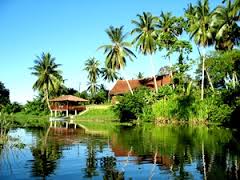 dizzying array of local produce, spices, and exotic fabrics. A cluster of tantalizing food stalls line the first floor. Get there early and fuel up with a traditional breakfast of 'Nasi Dagang', steamed coconut rice with tuna curry. Next, head to the Handicraft Village and Craft Museum to browse hand-painted batiks, stunning silverwork, and rice-paper wau kites. Watch an embroidery demonstration or take a batik-making class and bring souvenirs back with you.
Just south of Kelantan, Terengganu's tropical spell is impossible to resist. Hop the ferry to Redang, where you'll find the perfect mix of picturesque beaches and world-class comforts. Or visit the tiny island of Pulau Kapas and settle into a rustic, oceanfront chalet. Whether you'd like to swing in a hammock or dive World War II shipwrecks, Terengganu is otherworldly.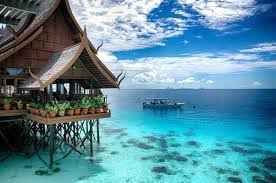 Continue south and into Peninsular Malaysia's largest state, Pahang. Here, Tioman Island offers every possible shade of paradise. Cascading waterfalls, stunning jungle paths, and laid-back fishing villages create unlimited curiosities. Once again, there is a sea, and just like white-sand beaches it kisses, it beckons you to dive into all the wonders of Malaysia and enjoy.