There have been countless fashion trends that have come and go throughout the decades, some have had a longer shelf than others but few have stood the test of time like denim has, specifically denim jeans. Partially the reason for this is the way designers are able to continually reinvent ways to wear the fabric first made popular by cowboys and miners. Still each year there is some kind of change in the denim universe that makes a couple of pieces must haves and 2018 is no different but we're going to keep our focus below the waist and look at the plethora of ways you can wear one of your favorites and widen your jean pool.
As some of us are old enough to remember the days of 'shrink to fit jeans' and how popular they were but perhaps of that popularity and how we looked in them (after washing them three times) we forget how uncomfortable they were. Very stiff and until they were fully broken in were not something you wanted to lounge around in on a relaxing weekend at home. So in the comfort category take a look at some of these that might bring back that image of swinging in a hammock in your blues on a sunny afternoon.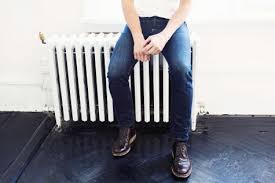 Don't Be So Serious, Relax – Hey guys, there is some grey area between jeans that are so slim that even Europeans think they're tight and a retread from the Seattle grunge era.  Scott Morison founder of 3X1 denim out of New York has come up with a jean that is said to one day rival the classic 501 in regards to the sheer numbers of it fans walking the streets in them. The A.P.C. line is a little fuller and loser than the legendary 201 jean but it has a straight leg that will keep it in line with today's fashion style of staying close to the body down low. The loser fit on top makes them a easy to  wear but may sure to wear them smartly so you look like you feel, comfortable not sloppy.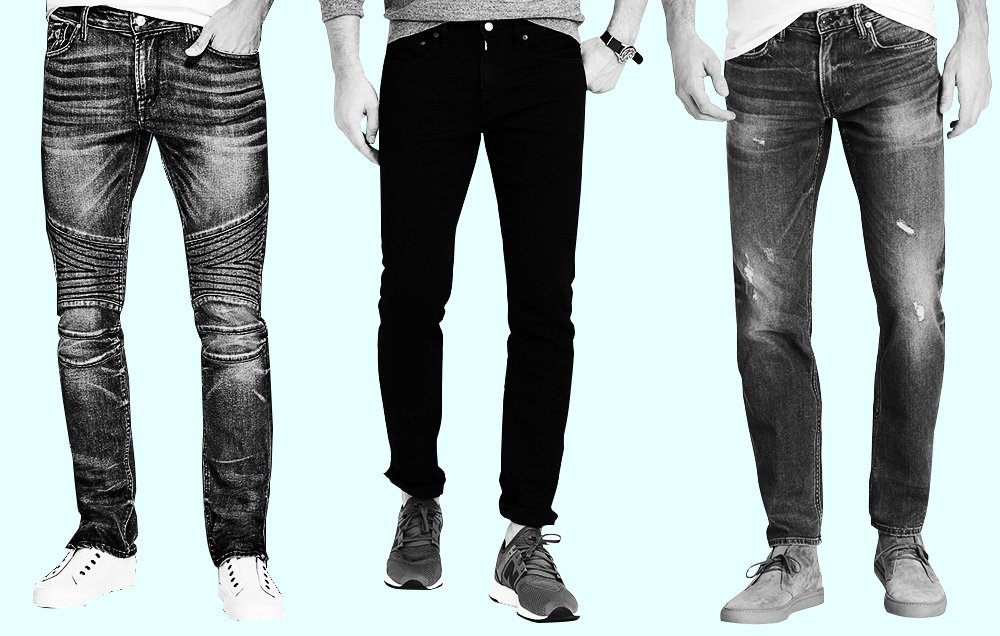 Stretch Yourself a Bit – For decades women have held the monopoly on stretch denim, particularly in any area of the US where one's masculinity is predicated on the durability and coarseness of your jeans. The more they were similar to a combination of sandpaper and cardboard the better. In other words "shapely calves" would not have been part of your vocabulary. However now thanks to higher-quality fibers and better yarn spinning techniques the effect and fit are much more subtle. The darker iterations are ideal for guys who want both the comfort of stretch but prefer that classic denim look. Incotex Jeans has some great styles but are a bit more expensive ($280 USD) but if that afore mentioned
combination is what you're looking for then these hit the mark.
And Hip Guy Said "Let there be light" – If Fashion Week 2018 subconsciously said anything to us it was that the 80's are back in a big way. Aside from Madonna headlining some of the parties (ya know, ironically she still could!) it seems "greed is good" all over again. Among other things the bleached denim and whiteout denim are back in vogue. We're not ready to see them ripped to shreds just yet, but keep the cut slim and you've got a winning look. Dark denim will still carry the day or night out because the blazer and jean combination still is tough to beat, but come Spring the lighter jeans will come out of the shadows.
Don't get so Distressed Out – Ok, so you never want your jeans to look like you just wore them out of the dressing room and onto the street but there is a difference between that and looking like you just fought off a Grizzly Bear. The 'worn' look is something we strive for and in that spectrum nothing seems to compete with the slightly stonewashed Levi's 501s. There is something to be said for a true classic that never goes out of style. ($60USD)