For the last nine years there has been no bigger circus in the NFL than the New York Jets. Obviously you can go back way further back if you wanted to develop a 'theme', as they undoubtedly fit the mold of team that resides in the biggest city in the US. From "Broadway Joe" to Mark Gastineau to Brett Farve to Tim Tebow weather a side show or a full circus its taken place in New York and the saga added a new chapter Tuesday as starting quarterback Gino Smith was punched in the face by reserve linebacker Ikemefuna "IK" Enemkpali resulting in a broken jaw and a trip to IR for six to ten weeks.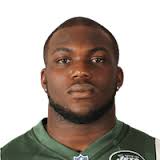 Seems like every year the Jets come into camp with a ton of optimism and hopes of no longer kissing the rings of the perpetual division champion New England Patriots but then something comes along to derail the dream. Sometimes they are the victims of bad circumstance but most of the time the distractions are self-inflicted and the repercussions perpetual. Since Chad Pennington left in 2007 the carolsel of Jets Quarterbacks has more resembled a cavalcade of drama starting with Brett Favre in 2008 who was supposed to become the second coming and the move that was going to get them over the AFC East hump but that fizzled after one season. Enter Mark Sanchez whom came out of college with much fanfare and hype, so much so that the Jets traded their 1st and 2nd round picks, and three players, to move up to the 5th spot and draft him. It started out with amazing promise as lead the Jets to the AFC Championship his first two seasons at the helm, including beating both Peyton Manning and Tom Brady in the same playoff run. However that was his peak and was traded to the Eagles in 2014 and might be better known for the infamous "Butt Fumble" than his many accomplishments. Sprinkle in a little Tim Tebow for show, whom still holds the dubious honor of having the biggest press conference ever for a player that would never play a down as a regular season quarterback, and Michael Vick also more infamous than famous and that brings us to Geno Smith. Like Sanchez, highly touted and sought after out of college but has yet to live up to expectations. This was supposed to be the year those came to fruition, and still might, but now they will have to wait at least six weeks before they can germinate.
Why? Because Smith was punched in the face by a reserve linebacker whose contribution on the actual playing field would have been negligible at best. What as seemed to be confirmed is that the altercation was over an unused plane ticket valued at roughly $600. After the off-season acquisitions such as the coup to get Darrelle Revis back from the Patriots, now seems to be going down the same road as so many others.
So what is the common denominator between the side shows, quarterbacks, coaches, and ongoing reality series? I hate to say it because those of you follow the blog know how I feel about the word, but conversely, in a word, it is the culture that continually does the Jets in. It's not so much lawlessness or lack of disciplinary figures in management, but it is a culture of selfishness. Those putting personal agendas ahead of the objectives and goals of the organization. As of now we don't know what words were exactly exchanged between the two players prior to what was described as a 'sucker punch' but the fact that "IK" would put saving his rep, street cred, or tough guy standing ahead of the team when he was attempting to show he wasn't a punk is a strong case in point. Moreover that no one else stepped in when they saw that it wasn't just a friendly disagreement is also beyond me. Scuffles on the practice field are commonplace and some off the record coaches may tell you even encouraged, but the code reads that it should never spill into the locker room.
So now it looks like rookie head coach Todd Bowels has a little bigger restoration project than he first thought. In addition to turning around a team that finished .500 last season he will have to start from the ground up on what a privilege it is to play in 'The League' and also for a franchise with such a storied history. It will take more than motivational speeches to undo what has been festering for a few years now. Rex Ryan ushered in an era of brashness and fearlessness that resembled a naïve boxer that has all the moxie in world until he gets hit, and the Jets/Rex took several blows to the head and realized they weren't quite as good as their egos thought they were. Now Rex Ryan is not only gone, but coaching a division/interstate rival in the Buffalo Bills, and the Jets must rise from the tarmac with a better attitude about what it takes to be consistently a winner.
**UPDATE** In a statement released late Tuesday evening IK Enemkpali released the following statement: "I apologize to the Jets organization, coaches, teammates and fans. Geno and I let our frustration get the best of us, but I should have just walked away from the situation. I deeply regret and apologize for my actions. It was never my intention to harm anyone. I appreciate the opportunity I had with the Jets."
Ironically Ik Enemkpali was singed off wavers on Wednesday by Rex Ryan and the Buffalo Bills. Looks like Rex gave the Jets a "sucker punch" as well as they were the only loser in this fascicle.