After another tumultuous season the NFL has reached it's "second season" the playoffs and once again fans around the country will let go of whatever problems they may have had with the league and adjust their schedules to watch what will surely be a very exciting post season tournament.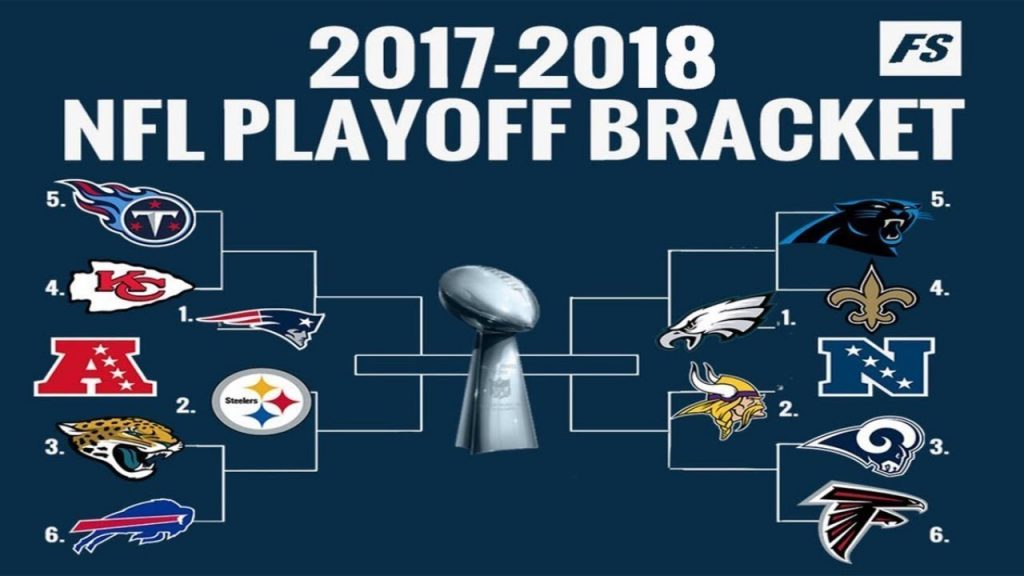 It has all the necessary components of a top Hollywood drama, the defending champs from both conferences, the Patriots and Falcons, back and have a good shot to set up a repeat performance of what was the most exciting Super Bowl ever. It also has feel good stories like the Rams who haven't had a playoff game in Los Angeles in over 20 years and have made it back to the playoffs their first year after moving back to the City they left in tears. Also the Titans, in as the 6th seed in the AFC, absent for over 14 years since 2003, how do you not tune in and root for them? Can anyone tell more of a hard luck story than the Bills? Four-time Super Bowl losers that back into the playoffs after someone else hits a 4th and 12 from mid-field for a touchdown that sends them into the post season and the city into a frenzy in the midst of the worst storm in over a decade, giving them something to cheer for. Lastly, we also have blue bloods like the Steelers, Vikings, and Chiefs who are a part of NFL history trying to add to their legacy.
I don't want to hear it about how the NFL is in danger of losing it's stranglehold on being the national pastime, everyone I know will be glued to what used to be their TVs and now it is not only that but whatever device they can stream from in order to see this tournament and justifiably so, as despite all the noise, and the end of the day the NFL still has a product that consumers want, are willing to pay for, and miss more than anything when it is not there. Ask fans of the other 18 teams that are not participating in the post-season how much better something to cheer for on the weekends makes their lives. The shield isn't going anywhere anytime soon so buckle up as Winter is coming.