Whichever side of the fence you stand on the global warming issue, you have to admit it seems to get hotter every Summer, with this one being no exception. Now obviously there are tens of aspects of global warming that don't relate directly to a rise in Fahrenheit/Celsius but you get the metaphor. We recently completed a renovation and as part of it we decided to make the most of every square foot of the new structure. So we now have transformed attack space to a cool TV/Play room for the kids, some undiscovered stairs below into a mini-mancave, and even changed a storage area into a win cellar. The downside was that we soon realized that air-conditioning ducts didn't run to every nook in the house and although very crafty to look out these new discoveries were quite uncomfortable to hang out in during a hot Summer day, global warming or not. So we had to look into portable air conditioning units and found that like most things, changes in technology has made these not only more affordable but quite a nice addition to even the smartest of houses.
In the past, there have been multiple concerns about installing a new AC unit. Obviously, the biggest has been installing one to an existing structure. Connecting to air ducts, cutting into a wall to set up a stationary unit, etc. Then Nest came on to the scene to help automate the process, while opening the door to smart devices and that has changed everything. Now even the portable devices can link up to your network, allowing you to adjust the air in any room, even when you are away. This makes them more practical than ever and opens the door for a new ecosystem of portable AC units. We've taken a look at some of the best available.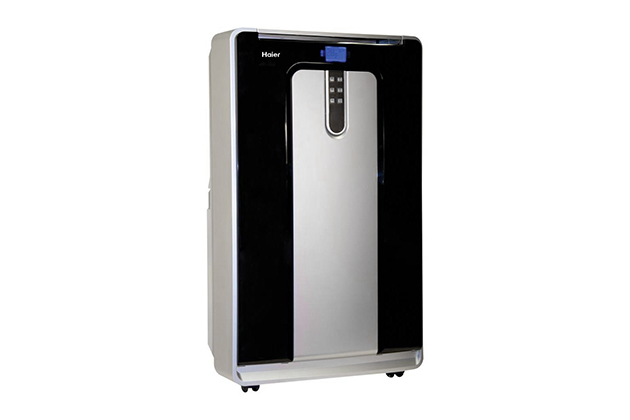 Among our favorites is the Haier HPN12XCM which is as good as portable ACs get. It cools as well as its competitors, it's quieter and easier to install than most, despite its sleek silhouette we're not quite sold on the two-tone as much as we are the sleek all-white look of the LG (below) which can slip into a corner and disappear. However at just over $400 the price is right to match it's 12000 BTU. There is an easy remote control for when you're home but right now you would need an additional device such as a wemo plug to get it to work wirelessly but for $7.99 it's well worth it.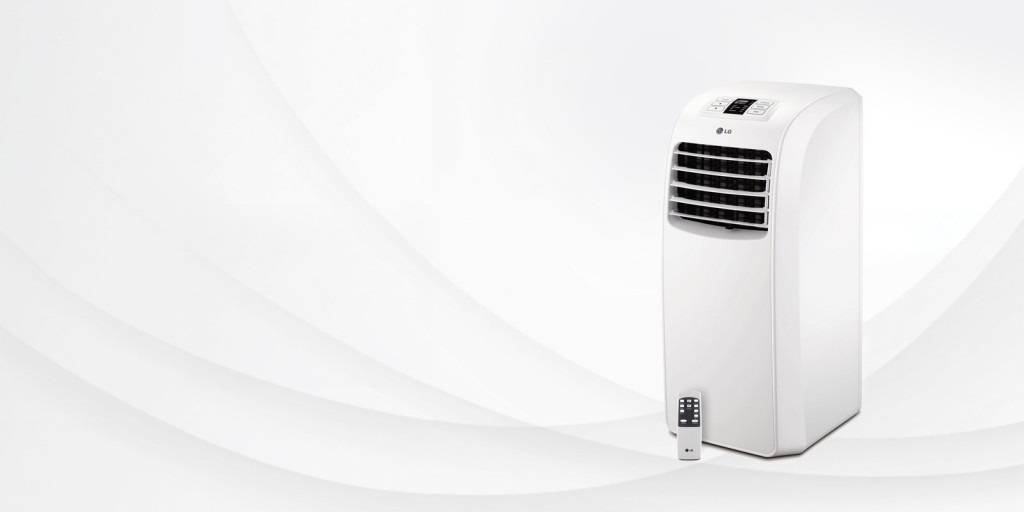 LG always seems to have their hat in the ring when it comes to the newest high-tech gadgets, they may not invent them but anyone who has an LG washer or dryer knows they make their appliances competitive though innovation and design and this is no different. A sleek look that more resembles a new kind of cool music device than a major appliance, is part of the allure to the LQ portable AC. But make no mistake about it, it has guts as well as good looks with 10k BTU and all the remote and wireless features.
Now if you're in the market for window mounted unit, GW teamed up with Quirky to create the AROS, a small but powerful unit that can crank out 8000 BTU but small and can be moved to different windows. Among it features it connects via wi-fi (via wink), it adjust to daily usage times, tracks cost, and makes suggestions based on weather.