With Summer just a few months away if you haven't booked your summer vacation yet or at least confirmed your destination then you're already behind the curve. Although the Euro will probably drop a little lower, this will be the best exchange rate we've seen years and aside from parity, it's the best you're going to get so don't let that delay your commitment. What seems to weighing more on the minds of Summer travelers is the Zika virus and where it would be the safest to travel. We also found that surprisingly avoiding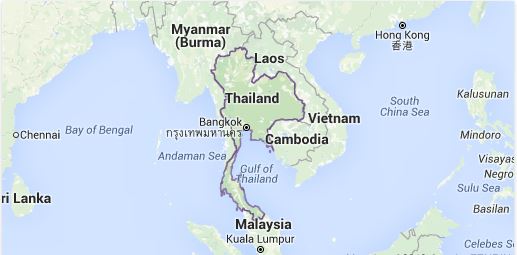 the crowds while on vacation was also important to those in the planning phase so we recommend considering slightly off-peak times which could still be pleasant due to the higher temperatures caused by El Nino or a more slightly secluded destination. That said, when making your final selection consider getting off the beaten path and exploring Thailand.
True the distance is a factor and at 23 hours from New York it seems like you're already down a day before you even get started, but because of the distance you can start your vacation a little earlier in the year and still enjoy a warm but not scorching hot climate. From February to the beginning of April the range is a very pleasant 74-91 degrees, without the peaks of April-June of high 90's or the heavy rain that comes in July.
What you will notice right away is that the beaches are on par with the best in the world so if you really want to relax and get the feeling of being 'off grid' you will not be disappointed. Here are s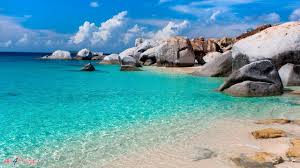 ome of our favorite beaches that can only be matched by few around the globe with their turquoise blue water, fine sand, and of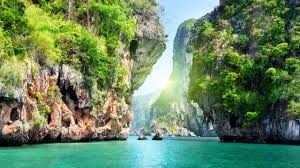 course many amenities to take everything off your plate except the ability to downshift into vacation mode. We start with a beach that not many know of other than it can be found on many lounge music compilation disc as a place to drift off too. The beach is Phuket and it worthy of doing the music justice. The largest island in Thailand, it dangles off the west coast just across the map from quieter Krabi. It's a big, bustling island where large, anonymous hotels are a reality, but untainted beaches still survive if you know where to look. Palm-fringed Pansea Beach is pristine and one of the best locations in Phuket that I've experienced. Only two hotels the Surin and the Amanpuri, service the entire bay, built in a tactical fashion to prevent any further hotels from slotting in alongside.It sounds like a minor detail, but both resorts have black-tiled swimming pools, uniquely for Phuket to my knowledge. Pools with black tiles reflect the fiery oranges and deep indigos of sunset with an almost mirror-like effect. And, looking straight out over the Indian Ocean, you're treated to the flaming sunsets nightly as the sun drops into the sea.Pansea Beach will appeal to couples or families looking for luxury at the upper end of the scale in a location that's quiet but still well connected. The next bay is a 20-minute walk away and has a selection of restaurants, markets and bars. Phuket Airport is a 20-minute drive away. Now if you're after that Ibiza pool party feel then this will have a few for you to choose from and if you're coming from the States it's a good thing that your dollar will go a long way because it's pricey, but due to the positive exchange rate, you won't even feel it.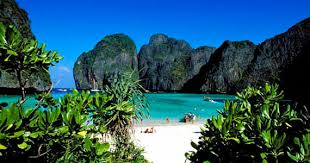 For a little more seclusion but with all of the flair we recommend the coast at Krabi as it easily rivals Vietnam's Halong Bay for spectacle. Monolithic limestone karsts form curves of natural protection around a succession of bays and lagoons. Away from the sea, the white-sand beaches are backed by tropical rain forest. This is one of the most beautiful beach settings in Thailand that I've discovered so far, and it's still surprisingly unmarred by development. Krabi is on the west coast of southern Thailand and has its own airport with direct hour-long flights from Bangkok. The best time to visit is between mid-October and April. I tend to avoid it during the region's green season between June and August, though the rains never hit monsoonal proportions. This is lazy-days beach time, with trips by longtail boat over the calm water to limestone islands for a private lunch, eating on a hidden cove. This part of Krabi will most appeal as a very quiet romantic getaway or as the pure relaxation fanfare of a wider cultural tour around Thailand.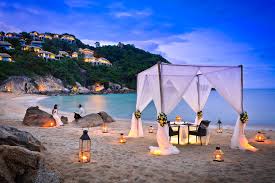 Lastly, if you're really looking to get off the beaten path and unplug then we recommend you ending your stay in Koh Samui. It is located on the east coast of Thailand, near the Gulf of Thailand, if I had to be a castaway anywhere it would be on Koh Samui. Even the airport – essentially a wooden hut – emits that feeling of a quintessential tropical island. Until a few years back, coconuts gave Koh Samui its main income, and plantations cover the island. You can hardly move for a palm tree and, flying in, the island appears as a mass of green, held in place by the azure sea. Koh Samui can be likened to Phuket in some respects only without the daylife and club scene. It has an international airport, and also its share of Western influence and development. The busiest beaches are on the east side of Koh Samui. They're also the most beautiful, but you some think it's a bit overrun with international hotels and food chains. None the less, Bo Phut Beach is still identifiable as an old fishing village. Portuguese stilt houses run all along the sand – now containing local restaurants and bars. I'd advise concentrating your stay on Koh Samui here and not even venturing to the other side of the island. From Koh Samui you can also travel out for a day to the Angthong National Marine Park, a protected mini archipelago with no development, where you can spot dolphins, green turtles and macaques. In any case, you can't go wrong with this agenda, which assures you of a once in lifetime experience that's worth the effort to get over there.